About
I'm Chris in Toronto, Canada, and this is my personal Tumblr blog of relatively random and eclectic thoughts, likes and re-blogged postings related to my varied interests, hobbies, passions, personality and professional work, ie:

Progressive/ Passionate Music - History - Science Fiction - Fantasy - Art - Photography - Sensuality - Sexuality - Beautiful Women (with tasteful nudity) -- and whatever else catches my eye or sparks my interest.

My main musical passions include: Neil Young, Klaus Schulze, Genesis (+ solo Steve Hackett, Peter Gabriel, Anthony Phillips), Pink Floyd, Tangerine Dream, Kate Bush, Renaissance...

Musical postings are well tagged, so feel free to use the Search box above.

I've also shared a variety of YouTube Playlists here, ie.: music, movies, science fiction, TV, art, pin-ups, erotica... Have a browse...

http://river-of-constant-change.tumblr.com/tagged/playlist

The title of my blog comes from a favorite song by Genesis, "Firth of Fifth," that captures the central theme of my life, history and the nature of Tumblr blogging:

"The sands of time were eroded by
The river of constant change"

An alternative title could be
"I Know What I Like."

Click on "Stuff I Like" to browse, especially if you also Like beautiful breasts. What's not to Like about them?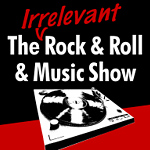 People I follow